Biography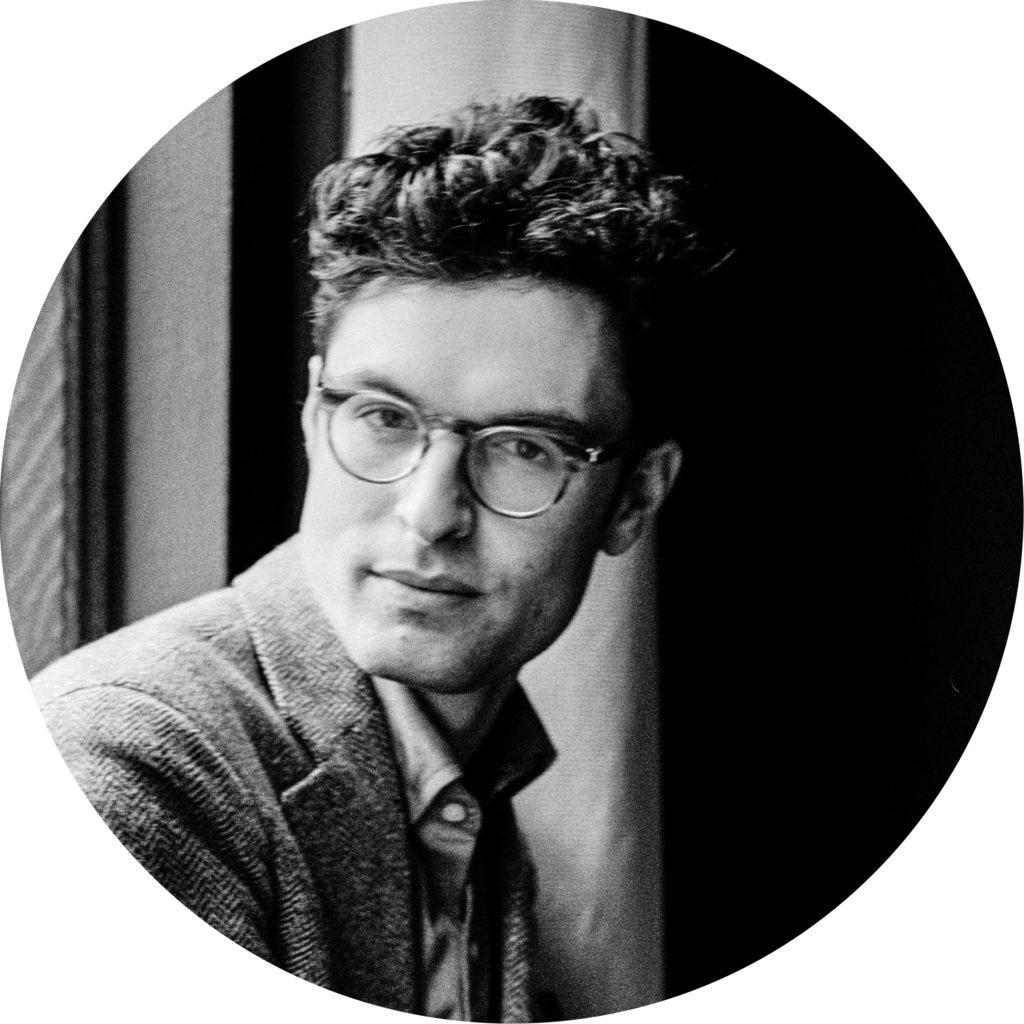 Timo Andres 🔊 (b. 1985, Palo Alto, CA) is a composer and pianist who grew up in rural Connecti­cut, studied at the Yale School of Music, and lives in Brooklyn, NY. A Nonesuch Records artist, he has received wide acclaim for an album of orches­tral works, Home Stretch, and for his debut album, Shy and Mighty.
Notable works include Every­thing Happens So Much for the Boston Symphony with Andris Nelsons; Strong Language, a string quartet for the Takács Quartet, commis­sioned by Carnegie Hall and the Shriver Hall Concert Series; Steady Hand, a two-piano concerto commis­sioned by the Britten Sinfonia and premiered at the Barbican with Andres and pianist David Kaplan; and The Blind Banister, a 2016 Pulitzer Prize Finalist piano concerto for Jonathan Biss.
As a pianist, Timo Andres has appeared with the LA Phil, North Carolina Symphony, the Britten Sinfonia, the Albany Symphony, New World Symphony, and else­where; performed solo recitals for Lincoln Center, Wigmore Hall, San Fran­cisco Perfor­mances, the Phillips Collec­tion, (le) Poisson Rouge; collab­o­rated with Philip Glass, Jeffrey Kahane, Gabriel Kahane, Nadia Sirota, the Kronos Quartet, the Los Angeles Dance Project, John Adams, and others.
Upcoming projects include an orches­tral arrange­ment for Sufjan Stevens and New York City Ballet, Justin Peck's Prin­cipia; a new work for the Calder Quartet through the LA Phil; and a major choral-orches­tral work for the Orch­ester Cottbus Staat­sthe­ater. In November 2019, Andres programs (and performs in) "American Perspec­tive," a concert with the Cincin­nati Symphony, Andre de Ridder, Dance Hegin­botham (curated by John Hegin­botham), and cellist Inbal Segev.
Download a .docx biog­ra­phy. Download a .pdf works list.
Contact
For commis­sion­ing, public­ity, booking, and general manage­ment inquiries, please contact Emily Moth­er­well at motherwell@otherarts.net
To order printed & digital sheet music, please visit the Works section. Larger works are avail­able for hire; please contact rentals@andres.com. I'm self-published, which means you'll get great customer service. The complete cata­logue is also avail­able on the nkoda app.