I can't stop think­ing about that damned cover. I don't like it, but I don't know exact­ly why. It's ballsy, and it doesn't par­tic­u­lar­ly offend me, but the very first time I saw it my reac­tion was "Not OK".
The cover was designed by Bar­bara deWil­de, who has done some won­der­ful work for None­such in the past. Her work often con­veys mean­ing with a cer­tain blunt­ness or lit­er­al­ness, which is one of the pleas­ing things about it. My favorite is her design for Michael Gordon's Weath­er: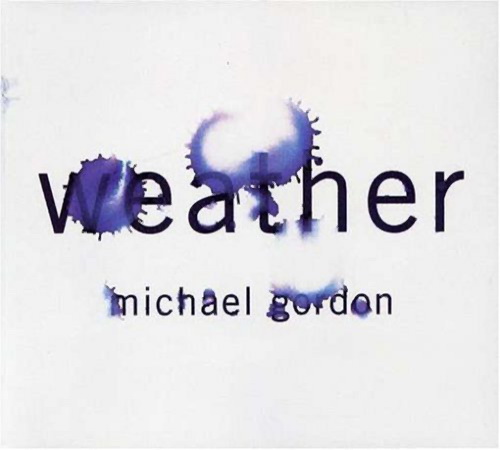 If you've ever talked to Steve, or heard him speak (much less lis­tened to the man's music), you may agree that he can be sim­i­lar­ly direct, often to the point of blunt­ness. I don't have any "inside infor­ma­tion" on how this cover came about, but I can imag­ine it appeal­ing to him. As in: let's not just use a photo of the twin towers, let's use one of the most vis­cer­al, gristly, in-your-face photos that exists—the one where the plane is an instant away from the second tower.
Anyway, they've already given 9⁄11 the dreamy-and-ele­giac treat­ment, with this beau­ti­ful cover by John Gall: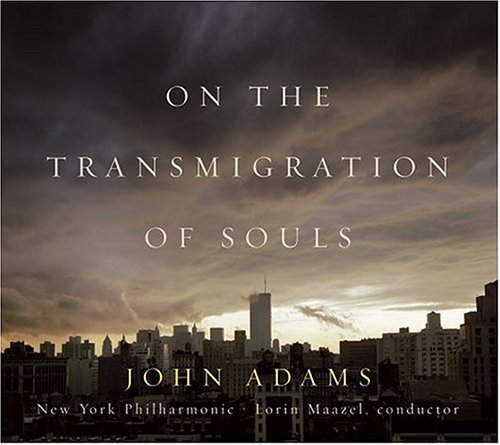 Inter­est­ing­ly, while the WTC 9⁄11 pho­to­graph may have incit­ed con­tro­ver­sy, the typog­ra­phy is utter­ly appro­pri­ate: the titles are set in Gotham, the same font used by the 9⁄11 Memo­r­i­al, the Free­dom Tower's cor­ner­stone, and on and on ad infini­tum (includ­ing, umm, this here cover).
So, if you don't want that photo in your iTunes library, but you enjoy Gotham, then here, I made some­thing for you: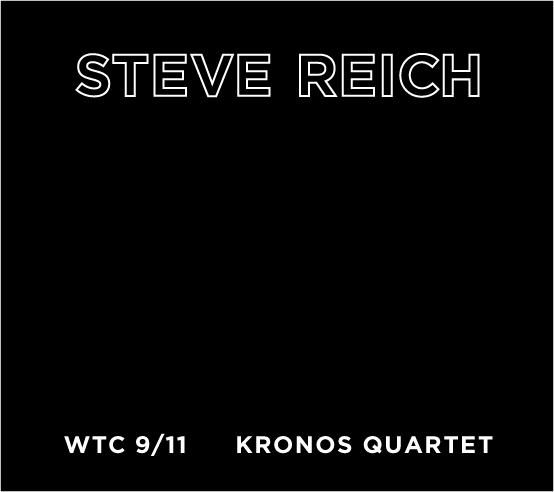 UPDATE, 7/29/11: Bob Hur­witz has a typ­i­cal­ly elo­quent response.