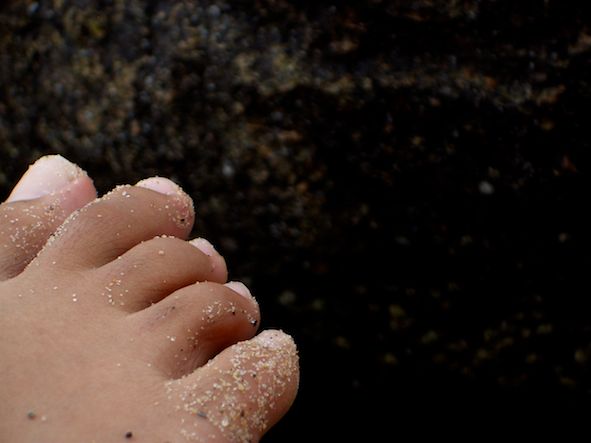 The first of two events this spring with the Metrop­o­lis Ensem­ble hap­pens this coming Monday. I've been work­ing to orga­nize these con­certs with the Ensemble's director/founder/conductor Andrew Cyr for prob­a­bly the past two years; we've been in touch since mid-2007, before any of these pieces were writ­ten. As such, I feel I have a large stake in the suc­cess of these events (I mean æsthet­ic suc­cess, rather than finan­cial); they are rep­re­sen­ta­tive of my cur­rent think­ing about Clas­si­cal Music Pro­gram­ming. Each con­cert is struc­tured around pair­ing one of my pieces with a "core reper­toire" piece to which it relates: on Monday, I Found it by the Sea with Brahms's Op. 25 piano quar­tet (which my piece quotes). I'll be play­ing piano on both pieces; the Brahms is a piece I've lit­er­al­ly been hoping to play since I was about 11, and it some­how hasn't hap­pened until now, so I'm very excit­ed.
But the thing that makes the Metrop­o­lis Ensemble's pro­gram­ming dif­fer­ent from most other "Clas­si­cal Music" orga­ni­za­tions is that it is com­pos­er-cen­tric, which, by neces­si­ty, means living com­posers. The indus­try stan­dard is per­former/­work-cen­tric: the plan­ning begins with Anne-Sophie play­ing the Brahms con­cer­to, and then the rest of the 1½ hours are filled in with music that may or may not have any bear­ing on Brahms. That type of pro­gram­ming put­ters along with­out offend­ing anyone, but I think we can all agree that there's more than enough of it. I think a well-designed pro­gram is like a well-curat­ed home; on the sur­face, stuff; may not look right togeth­er (Mozart and Brian Eno?) but the com­bined effect really tells you some­thing about the res­i­dent.
The con­cert is free, and will fill up fast; reserve your tick­ets here.
UPDATE: It's sold out!