ensem­ble solo piano
dura­tion 6 min­utes
writ­ten fall 2013
com­mis­sioned by Pre­mière Com­mis­sion for Bruce Lev­ingston
pre­mièred April 7, 2014, New York, NY
Note
For a sup­posed noc­turne, Heavy Sleep is dense, dra­mat­ic, and packed with activ­i­ty.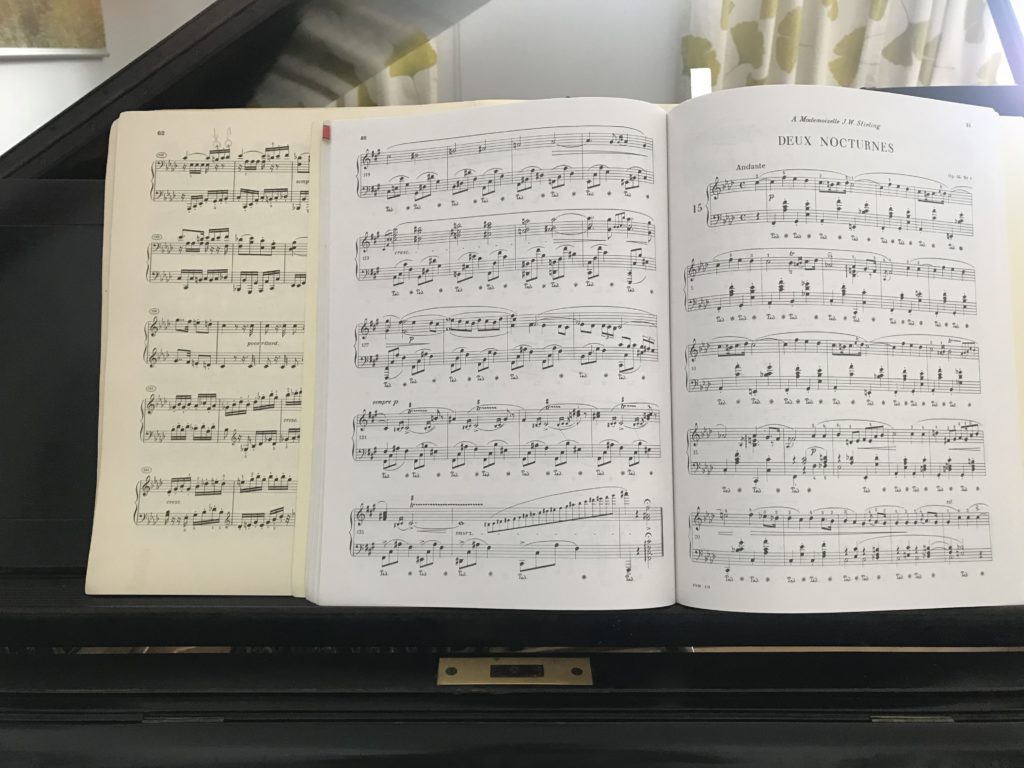 The mate­r­i­al of the piece is set on a repeat­ing ground of chro­mat­ic scales, an idea taken from the coda of Chopin's Op. 48 no. 2 noc­turne. The piece's char­ac­ter, though, is based more on Op. 48 no. 1, its mea­sured pacing bely­ing the ter­rors of its middle sec­tion.
Heavy Sleep begins with iso­lat­ed chords—seemingly dis­con­nect­ed events which grad­u­al­ly reveal an over­all direc­tion as they increase in com­plex­i­ty and volume. Even­tu­al­ly the music gets "stuck" on a repeat­ed whole-step interval—not much in terms of a theme, but revealed in greater relief by the vari­ety of things hap­pen­ing around it. After a loud con­fronta­tion between the whole-step and the open­ing chords, the music evap­o­rates in a har­mon­ic haze, turn­ing the same idea over and over.
Listen
Timo Andres: Heavy Sleep
record­ed live at Banff Centre, Alber­ta, Canada, Jan­u­ary 2015
per­form­ers Timo Andres, piano
Purchase
10 pages, 9x12 format. Score Sam­ples (click to zoom):