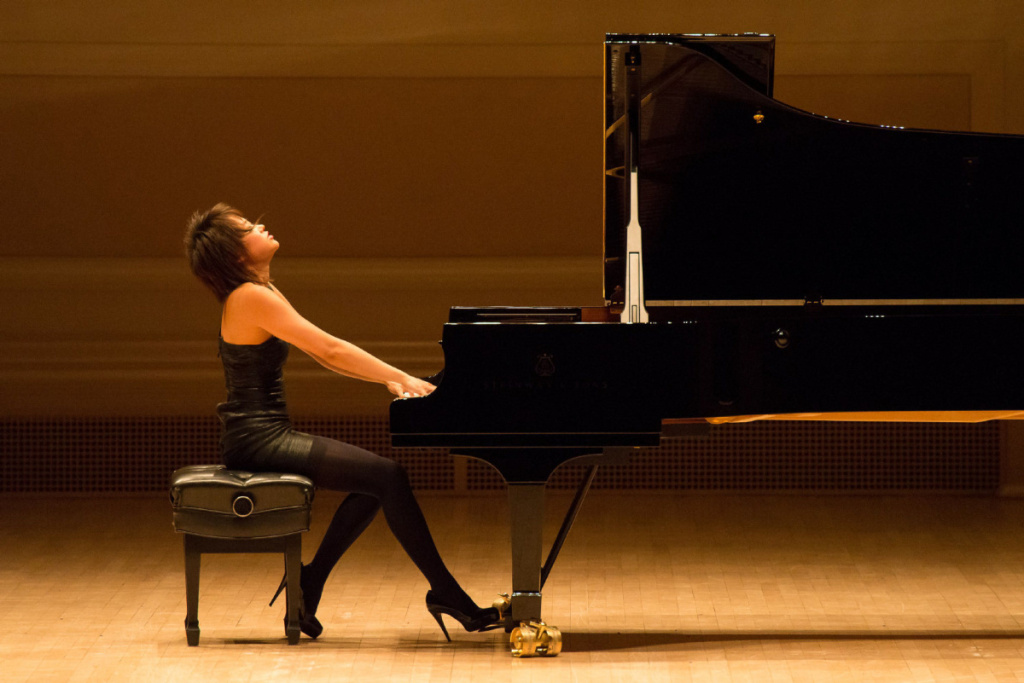 Why are pianists always look­ing at the ceil­ing?
I always thought it was a kind of swan­ning, put on for dra­mat­ic dis­play, and just yes­ter­day noticed that I was doing it—alone, in a win­dow­less prac­tice room in the base­ment of Davies Hall. Just who was I trying to impress?
Dis­mayed, I scanned through a video from my recital at the Phillips col­lec­tion and noticed I was doing it there, too.
I have a theory (I almost always have a theory). On both occa­sions, I was trying to quick­ly accli­mate to unfa­mil­iar pianos (some­thing pianists have to learn to do reg­u­lar­ly). Per­haps I was uncon­scious­ly trying to dis­tance myself from the sound of the instru­ment, much as one would walk around dif­fer­ent loca­tions of a hall to gauge the sound of some­one else play­ing.
I can't imag­ine moving one's head back­wards a foot or so actu­al­ly changes the per­cep­tion of sound much—though maybe it does? Per­haps some­one who knows more about hear­ing or sound per­cep­tion would care to com­ment.
Still have no idea why a pianist's head would move in the oppo­site direc­tion, though: