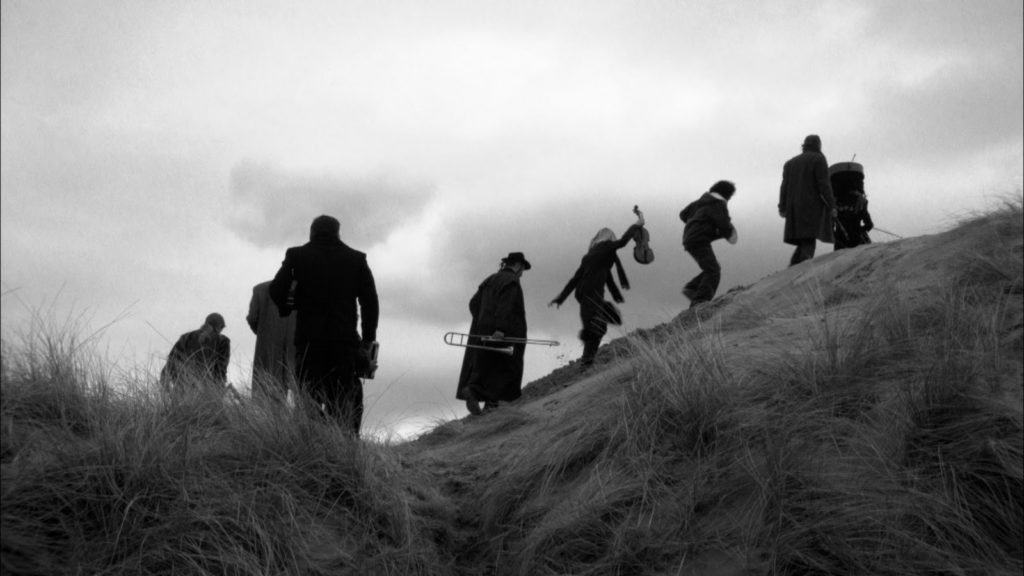 Here is a liner note I wrote to accompany the CD/DVD release of Louis Andriessen's La Commedia in 2014.
—
Louis Andriessen initially found notoriety as something of a provocateur, a composer whose noisy, audacious juggernauts combined minimalism, leftist politics, and his characteristic "terrifying twenty-first century orchestra". La Commedia is his fourth "opera", really a cycle of five mini-cantatas—not exactly an adaptation of Dante's Divine Comedy, but a wide-ranging setting of parts of it. But what happens when Andriessen—at 75, still something of an iconoclast—decides to tackle one of the monuments of western thought? And is he doing so with a straight face, or being a bit of a prankster?
The first tableau, The City of Dis or: The Ship of Fools opens with a busy surround-sound collage: car horns, bicycle bells, jackhammers, sirens, and motorcycles blend with lightly unpredictable minimalist urbanity. It sounds familiar, appear nonthreatening—the soundscape is of Andriessen's native Amsterdam—but the city's earthly appearance masks what truly happens in Dis. Its world mirrors our own, but not everything is as it seems. Though it resembles a typical city, with its frenzy of activity and profusion of architectural styles (including Jewish and Islamic ones—heretical, after all), Dis is essentially a huge, hot torture chamber. A rowdy men's chorus sings a passage from "The Blue Barge", a common Renaissance version of the "Ship of Fools" allegory; crewed by variously inept and sinful characters, the barge is a symbol of the unknowing and uncaring damned. In fact, we are already deep inside the pit of Dante's Hell. Dis (a name given to the Devil as well as a city he sometimes occupies) encompasses the sixth through ninth circles of "Nether Hell", and it is here that the most malicious criminals are punished.
Though La Commedia calls for a mish-mash of vocal styles, the default Louis Andriessen affect is close to that of early music singing. Much of the exposition of the piece is in dense Bach-ian chorale, but notes and words remain intelligible thanks to minimal use of vibrato. Falling, melting gestures characterize much of the vocal writing of the first three parts of La Commedia, denoting both physical downward motion and keening lamentation. Chords take on an overwhelming gravity; normal major and minor triads have been larded with tritones and seconds, and can do nothing but descend.