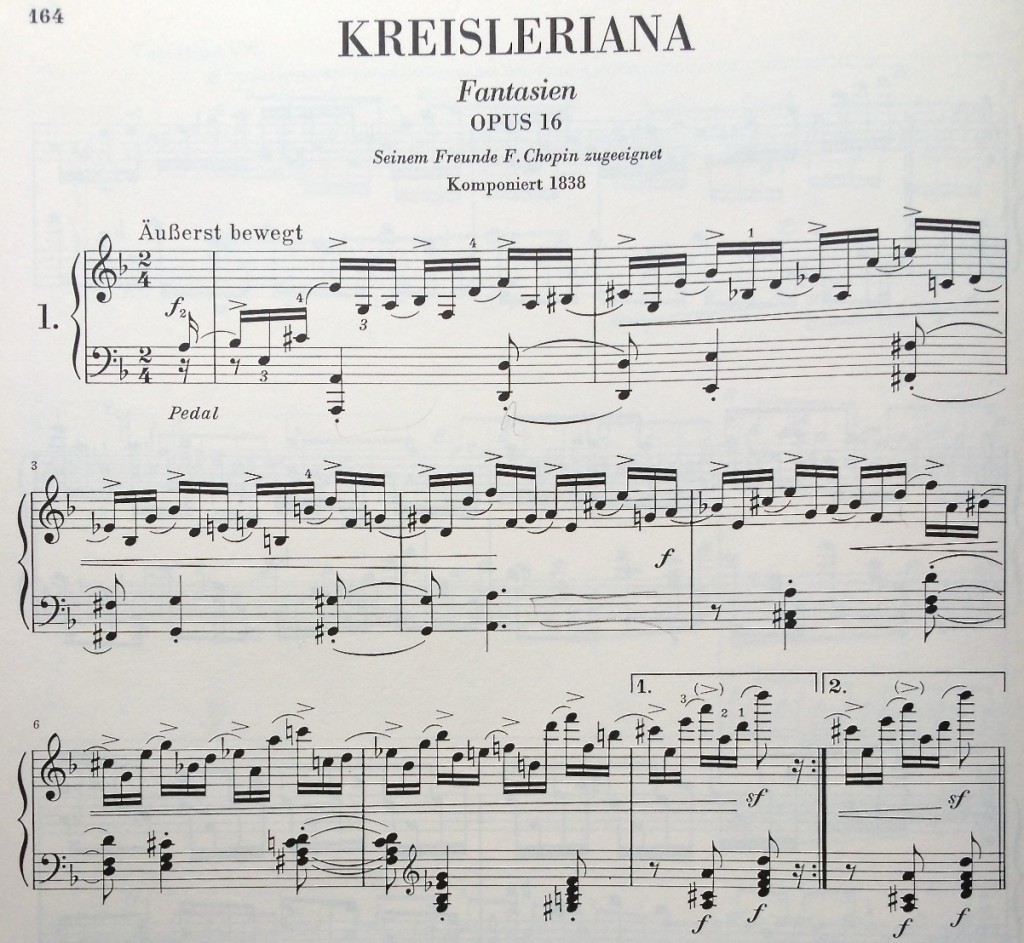 Begin­ning to real­ize that I dis­like repeat signs, nota­tion­al­ly and con­cep­tu­al­ly. They are tiny worm­holes in music during which I seem to give up on any­thing inter­pre­tive; I don't know what to do with them.
I some­times feel a creep­ing dis­sat­is­fac­tion with my per­for­mances of the first sec­tion of Kreis­le­ri­ana (and yes, I real­ize my obses­sion with Kreis­le­ri­ana)—even when the phras­es were phrased, the notes hit accu­rate­ly, and the ped­al­ing clean, the over­all form had an inap­pro­pri­ate­ly sing-song qual­i­ty, the over-neat­ness of rhymed cou­plets. The relent­less mod­u­la­tions and impul­sive rhythms felt pinned down.
The prob­lem, I think, is with the little air-spaces between repeats—between achieve­ment of the high D and return to the ini­tial A—during which the whole thing slack­ens and comes tum­bling down; the visual dis­rup­tion of moving one's eyes back­wards over a chunk of music becomes a few mil­lisec­onds of help­less­ness. My theory is that this all could have been avoid­ed by writ­ing out the repeats, so the music was simply con­tin­u­ous, which of course is how it should sound.