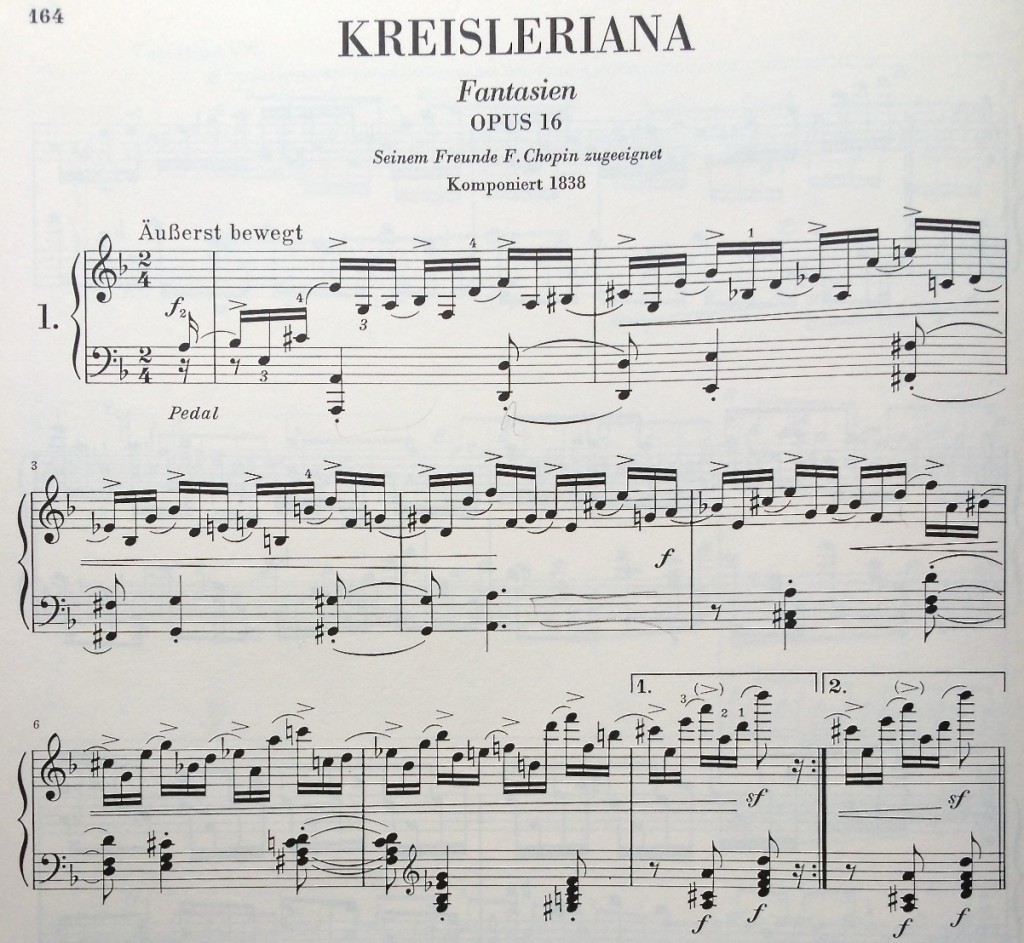 Beginning to realize that I dislike repeat signs, notationally and conceptually. They are tiny wormholes in music during which I seem to give up on anything interpretive; I don't know what to do with them.
I sometimes feel a creeping dissatisfaction with my performances of the first section of Kreisleriana (and yes, I realize my obsession with Kreisleriana)—even when the phrases were phrased, the notes hit accurately, and the pedaling clean, the overall form had an inappropriately sing-song quality, the over-neatness of rhymed couplets. The relentless modulations and impulsive rhythms felt pinned down.
The problem, I think, is with the little air-spaces between repeats—between achievement of the high D and return to the initial A—during which the whole thing slackens and comes tumbling down; the visual disruption of moving one's eyes backwards over a chunk of music becomes a few milliseconds of helplessness. My theory is that this all could have been avoided by writing out the repeats, so the music was simply continuous, which of course is how it should sound.