Monthly Archives:
October 2012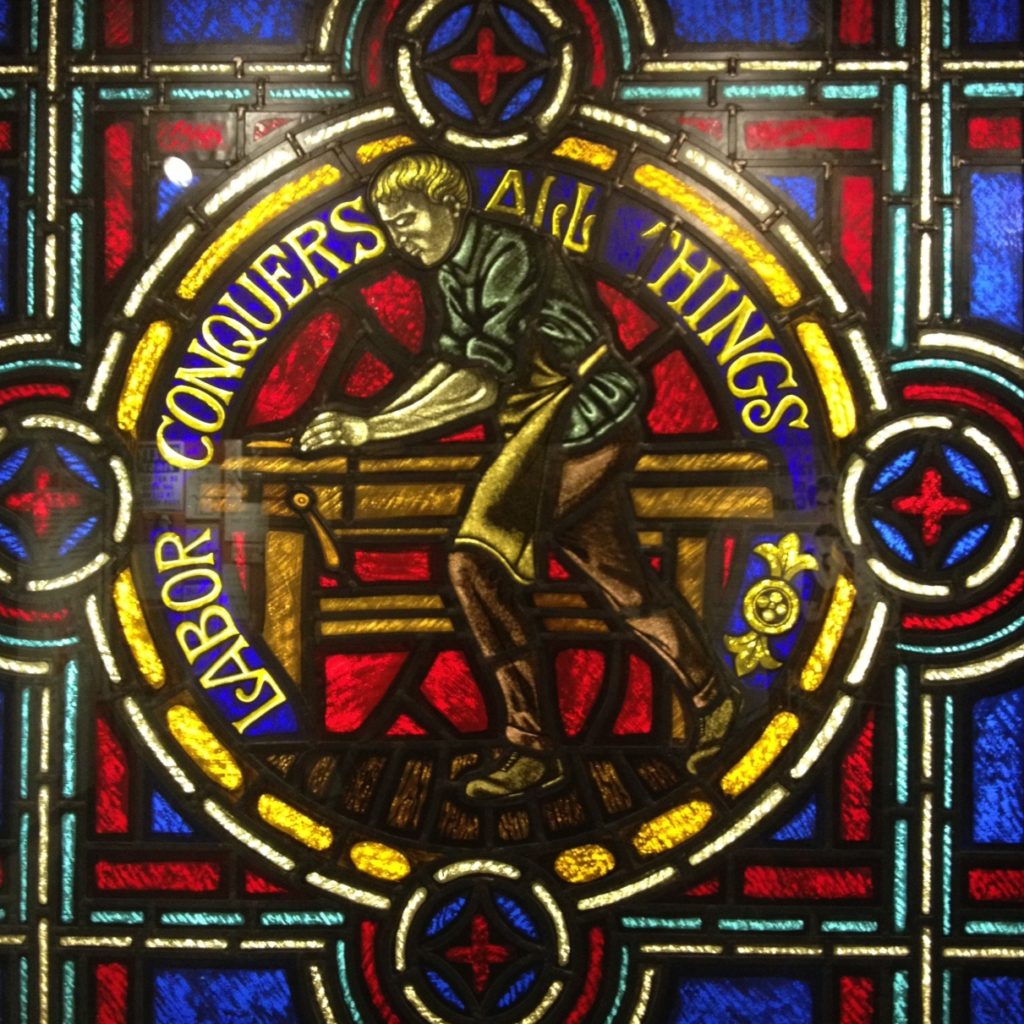 I am writing to you from Grand Rapids, MI, home of Steelcase furniture and the Grand Rapids Symphony Orchestra. I am here to supervise the performance of two pieces—Nightjar and Paraphrase on Themes of Brian Eno. Yesterday's rehearsal was astoundingly good. It's heartening to hear playing like that right away, and it allows me to do my job, which is to push & pull at the tempos a bit, sit in the hall and adjust for balances, tell politely ask the glockenspielist to use softer mallets, the pianist to use more pedal here and less there. Most of this is just stuff I forgot to put in the score anyway, which I then do when I get home, which makes life easier for the next people who perform the piece. There are performances tonight and tomorrow; in the meantime I am keeping fueled with Madcap Coffee while working on this new piano quintet.
If you thought the whole "Made in America" movement was big in Brooklyn, you should experience Grand Rapids; there is an urgency to it here. I scoped out a local bike shop yesterday (as I usually do when visiting a new city, yes) and got into a conversation with the owner about an unfamiliar brand of frames; he sounded deeply apologetic as he explained that they were manufactured in Taiwan ("but by a Dutchman!"), even though the company was in Seattle. I wanted to comfort him! There are shops proudly devoted to American-made wares, like Wolverine boots and Filson bags, all with their requisite back-stories on display; I hoped nobody could deduce the traitorous provenance of my raincoat (Uniqlo, naturally).
Writing about music is hard; try it for a moment, see if you don't get discouraged! If you'd like to read an example of good music writing, look no further than Alex Ross's article on the Franck Symphony in this week's New Yorker (subscription required, unfortunately). It accomplished what the best music writing can achieve: it made me want to listen to the music it was describing, which in this case was a piece I'm pretty sure I can't stand. It's so easy to simply make fun of a piece like the Franck Symphony (and Alex does get a few jabs in there) but that's also the easy way out—it's much more difficult to be generous, to listen with a truly open mind—and to convince your readers to do the same.
(I still can't do Franck though. I tried.)
Last week a bunch of us crowded into a couple of cars and headed up to Yonkers, where Ryan Streber maintains the great Oktaven Audio. In addition to recording Rob Honstein's Beginnings (listen up!), Dave and I (both with pathetically leaking noses) recorded a nice clean version of Retro Music, my four-hands piece from last year. The whole thing comes together in a way that I don't think the previous live recording quite captured; it makes sense to me, of all people, at long last. Here you go:
recorded at Oktaven Studios, Yonkers, NY, September 2012
performers David Kaplan & Timo Andres, piano four-hands
I am sitting in my unseasonably warm apartment awaiting the arrival of a new composition student. Yes, wonder of wonders, I have a student! Does this mean I have to start following my own advice?