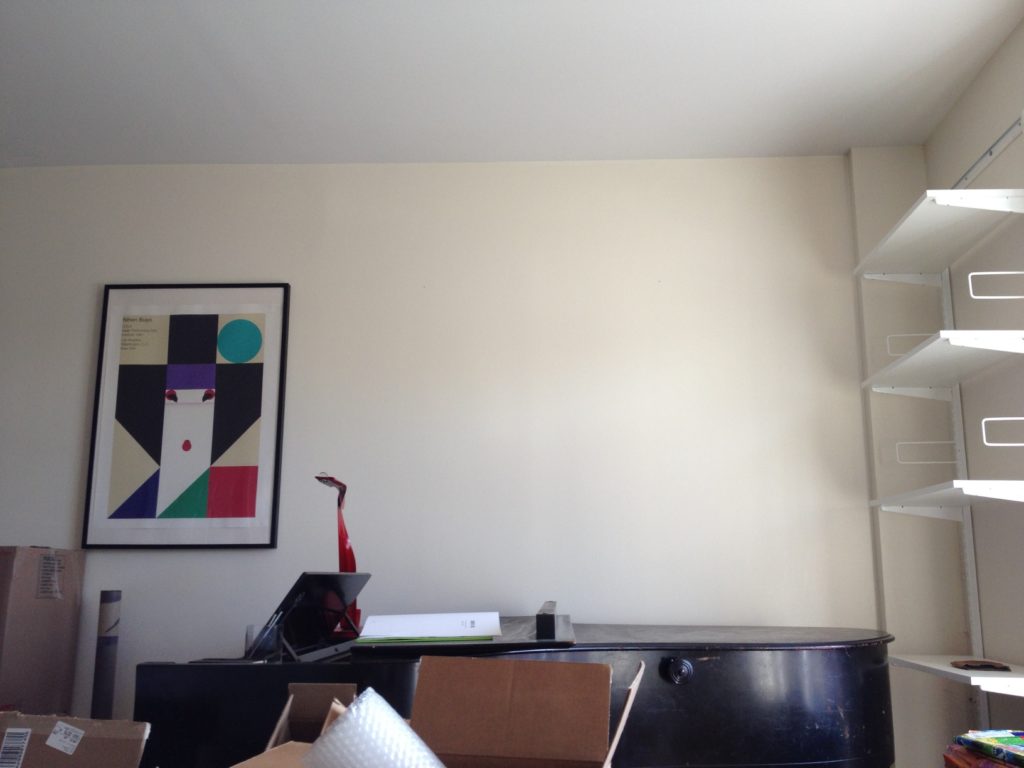 It's been a summer mostly of anx­i­ety and changes, and I'm happy to see it out. I spent most of it work­ing on what may be my most lux­u­ri­ant, stable, com­fort­ing piece—the title, in fact, is Com­fort Food—not a con­scious response to my cir­cum­stances, I don't think, but an inter­est­ing jux­ta­po­si­tion if you go by those sorts of bio­graph­i­cal details. The final score left the nest a few days ago, wing­ing towards Mil­wau­kee, so it feels like a nat­ur­al time to draw the season to a close.
Com­fort Food is partly a piece about anoth­er season: Thanks­giv­ing-time, when it will be pre­mièred by Present Music and the Mil­wau­kee Choral Artists. There are hol­i­day peri­ods during which a cer­tain type of person feels oblig­ed to make lists, whether it's "Things 2 B Thank­ful 4" or New Year's res­o­lu­tions or those peren­ni­al end-of-year critic's "best of/worst of" lists. I can abide none of the afore­men­tioned so I made a list of com­fort foods, col­lect­ed hap­haz­ard­ly from my friends and family as well as mem­bers of the chorus. I didn't use the entire col­lec­tion, but here is how the text of the piece turned out:
Nutel­la
but­tered toast
pasti­na
pasta with peper­on­ci­no, garlic, and olive oil
kedgeree
liver and onions
fish and chips the Eng­lish way
ramen
my mother's meat­loaf
pan­cakes
red wine
chick­en noodle soup
matzoh ball soup
red-cooked pork belly
rye whiskey
pota­toes of almost any kind
soli­tude
walk­ing
cats
quiet
com­pa­ny
a good chair
my own bed
"Sense and Sen­si­bil­i­ty" with Emma Thomp­son
take-out Chi­nese food on Christ­mas Eve
the inex­press­ible com­fort of feel­ing safe with a person
Prokofiev sev­enth sym­pho­ny
As you can see the text begins in the plod­ding­ly pedes­tri­an, grad­u­al­ly moves into depres­sants, and ends up some­where a bit metaphysical—a famil­iar evening tra­jec­to­ry. The penul­ti­mate line is from either George Eliot or some­body named Dinah Craik. The last line refers to some­thing I tweet­ed back in May—pedestrian indeed, but the orig­i­nal inspi­ra­tion for the piece nonethe­less.
I'm moving to a new apart­ment this week, out of tran­sient hip­ster G-train-land and fur­ther into the ven­er­a­ble heart of Bed­ford-Stuyvesant (Bed Stuy for short). Anoth­er double bar of some kind, and also what feels like a tiny step fur­ther into adult­hood. I've never had my own domain that wasn't shared with a room­mate or sig­nif­i­cant other, and I'm more excit­ed about the impend­ing soli­tude than I would have imag­ined.