Just back from my Lon­don trip, enjoy­ing a jet-lagged and cloud­less day. Every­body I met in Lon­don apol­o­gized for the gray weath­er there, though I don't think any of them were at fault. I didn't mind, even though I failed to find a prop­er mack­in­tosh. Today is devot­ed to those post-trav­el chores which seem extreme­ly nec­es­sary; deliv­er­ing dry clean­ing, fac­ing the ball of black once-let­tuce in the fridge.
Can any­one explain the fol­low­ing phe­nom­e­non: Until this morn­ing, I hadn't touched a piano since play­ing the final note of my Wig­more show last Fri­day, and now I sound fan­tas­tic. I just ran through Schumann's Gesänge der Frühe, a peren­ni­al favorite, and I think it may have been the best I've ever played it in my life. Now, I am sure that this is real­ly not the case; it must be some sort of aural/perceptual illu­sion at work. But even so, I had some quite real inter­pre­ta­tion­al ideas about the piece, new details I hadn't uncov­ered in the last 12 or so years I've played it. I sup­pose I've just proved true the pedes­tri­an advice that tak­ing a break is some­times help­ful. But I won­der how many pro­fes­sion­al musi­cians make a point to take time off their instru­ments. Most of the ones I know seem too neu­rot­ic by half.
Lots of peo­ple told me that (the) Wig­more Hall (it's got a par­en­thet­i­cal pro­noun like [le] Pois­son Rouge) is a fan­tas­tic place to play, and I'm hap­py to report that it is. The expe­ri­ence is very old-world; there is noth­ing super­flu­ous. The hall is orna­ment­ed but not over­bear­ing­ly so, and the stage is just about the per­fect size for a con­cert grand and a body. The acoustic is per­fect, which is to say you don't notice it; the piano just sounds like the best pos­si­ble ver­sion of itself. There was a nice-sized crowd of what looked to be most­ly young peo­ple; appar­ent­ly I scared most of the gray-haired ladies off (I love you too, gray-haired ladies! You'll come around even­tu­al­ly). There are dif­fer­ent ratios for things in Lon­don; for instance, I think Wig­more must have the largest for size-of-green room to size-of-hall. My hotel also had the largest size-of-show­er-head to size-of-bath­room ratio of all time. I'd say about 20% of the bath­room was show­er-head. Wig­more Hall also has a dread­ful­ly polite cough­ing pol­i­cy which, as far as I could tell, appears to work quite well.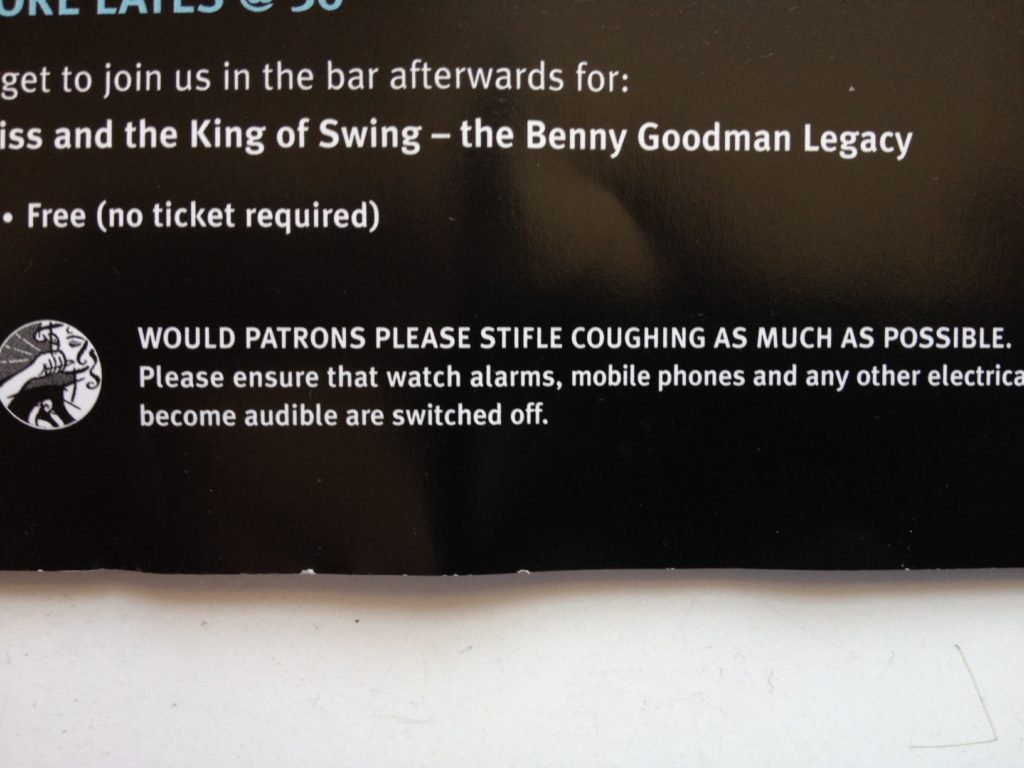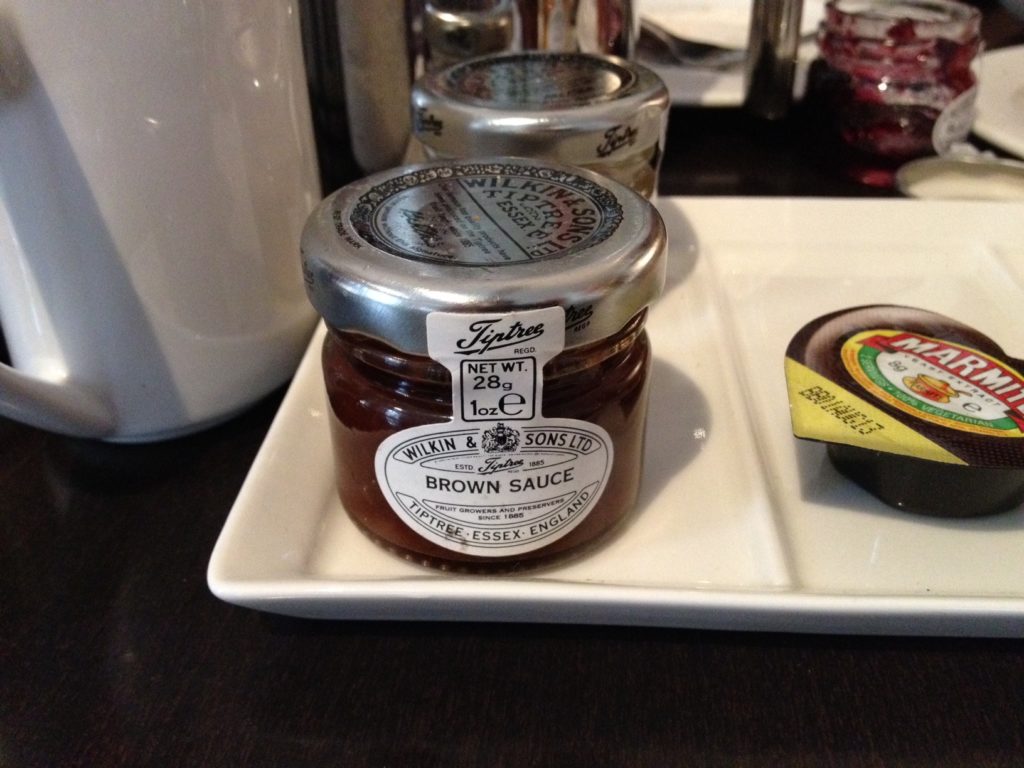 Tried many inter­est­ing food­stuffs. Did not try the Brown Sauce. I'd say that I pre­fer Eccles cake over Eton mess, and kedgeree over every­thing. For a prop­er take on kedgeree, watch this video, then com­mit it to mem­o­ry.