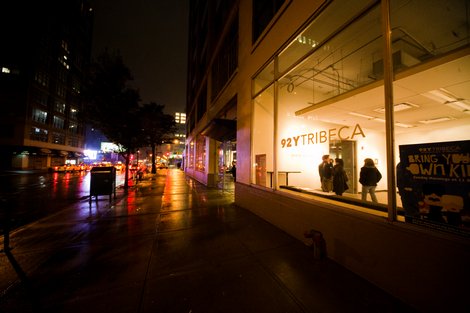 So I know I've been spam­ming you all about this in every con­ceiv­able way, but just in case you haven't heard:
I'm play­ing a last-minute show on Sat­ur­day, Jan­u­ary 28 (this Sat­ur­day!) at 92YTribeca at 200 Hudson St. in New York. Open­ing act is the trio New Morse Code (viola, cello, per­cus­sion) at 9 PM; I'll go on at 10. The core of my set is the US pre­mière of a won­der­ful piece by the young British com­pos­er Martin Suck­ling called Lieder Ohne Worte (Songs With­out Words). This will be nes­tled amongst some "word­less songs" by Schu­bert (the Impromp­tu Op. 90 no. 3, Liszt's tran­scrip­tion of Ständ­chen) and me (At the River, and Fast Flows the River, for which I'll be joined by my fre­quent and long­time col­lab­o­ra­tor Hannah Collins on cello).
And hey, if it turns out you hate it, you can always sneak next door for the "Beach­es sing and cry along".