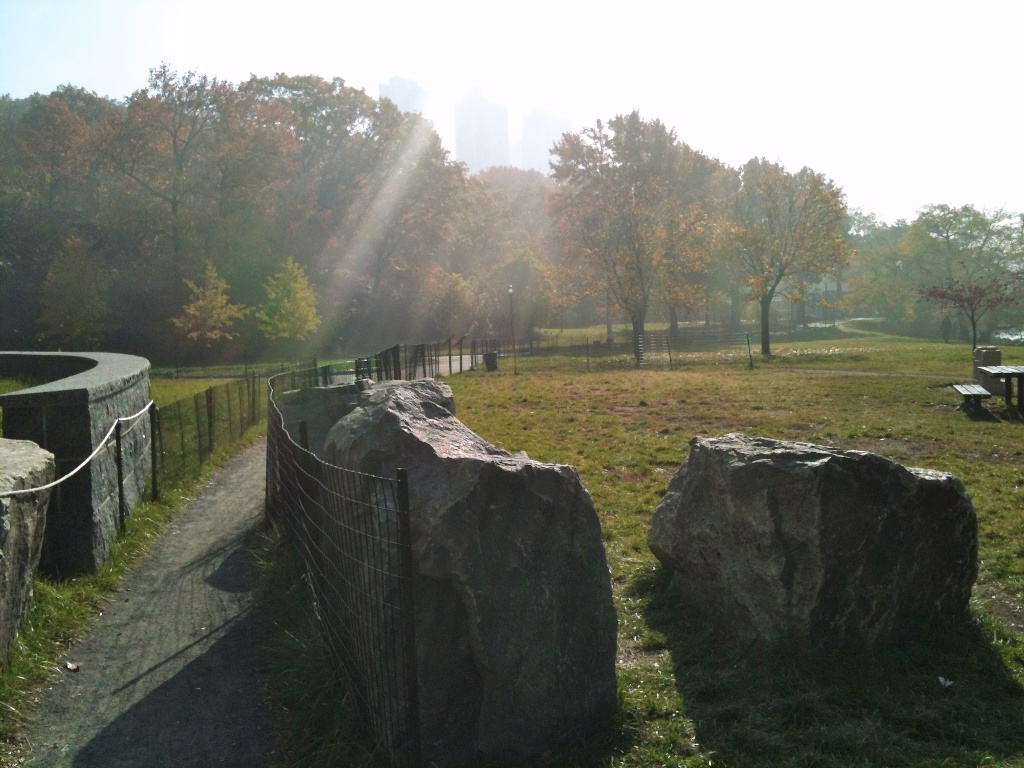 Took a bike jaunt up to Inwood yes­ter­day to visit the Bros. Kaplan. We drank some cham­pagne, ate some pork with pork on it, played some Beethoven. It was my first time vis­it­ing Inwood, which is about 20 miles from my place, so I spent the night. The weath­er was tremen­dous for the ride back to Brook­lyn this morn­ing. I took a few photos with my phone:
The fog on the Hudson remind­ed me of this Simon & Gar­funkel song:
Simon & Gar­funkel: Bleeck­er Street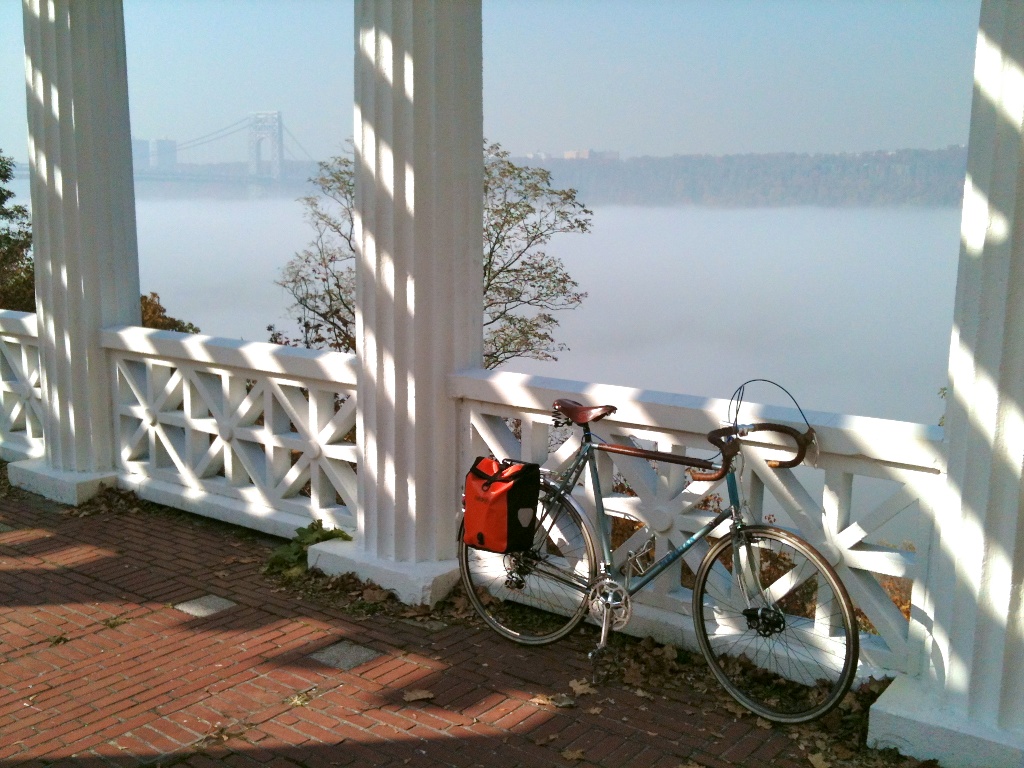 I stopped for lunch at one of my favorite Chi­na­town holes in the wall, Pros­per­i­ty Dumpling. Sesame pan­cake sand­wich­es with five-spice pork and veg­eta­bles.