Just got back from Los Ange­les and Bal­ti­more, where I expe­ri­enced life as a tour­ing musi­cian for the past week. The Big Gig with the LA Phil­har­mon­ic went splen­did­ly; I wish I could post a record­ing of Night­jar up here because John and the Green Umbrel­la crew made it sound so good, but alas, the unions (or at least their lawyers) would demand my head. Not only were the musi­cians con­sum­mate pro­fes­sion­als, as I had expect­ed, but they real­ly cared about mak­ing Payton's and my music sound like real music. When I asked per­cus­sion­ist James Babor if he could try a dif­fer­ent ratch­et sound for the open­ing, there was imme­di­ate­ly a mul­ti­plic­i­ty of dif­fer­ent ratch­ets seem­ing­ly con­jured from midair, every­thing from Toy to Indus­tri­al.
John, Pay­ton and I did a lit­tle Q&A with Helane Ander­son, an artis­tic admin­is­tra­tor at the LA Phil, which you can lis­ten to here:
LA Phil Q&A with Helane Ander­son
There was also a bunch of press about the event: a pre­view arti­cle in the LA Times, and a review from Mark Swed ("strange­ly Dar­win­ian" as my friend Andrew points out).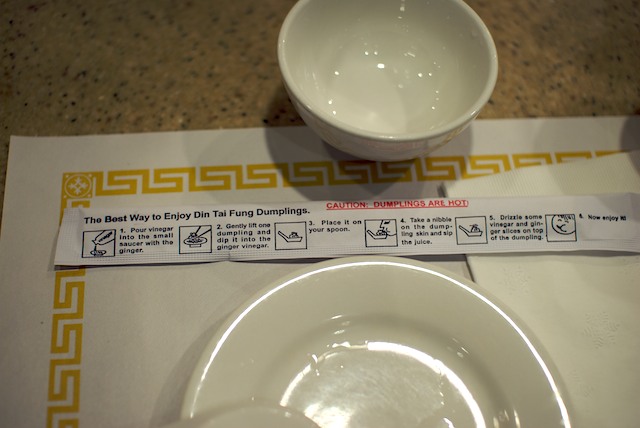 LA is tru­ly the city of great hole-in-the-wall Asian food. Each day we feast­ed on Bánh Mì, fat­ty pork ramen, Shang­hai-style soup dumplings… all things sad­ly unavail­able in New Haven, and even a bit obscure in New York. Inspired, I am right now let­ting a fresh batch of Nước Mắm infuse on the kitchen counter (which is in turn infus­ing the whole apart­ment).
The morn­ing of the show I made our friend Annie's fam­i­ly dri­ve us out to San­ta Mon­i­ca, to make a pil­grim­age to the Eames House. It's more mod­est in scale and con­struc­tion than pho­tos in glossy art books con­vey, and is exact­ly how Charles and Ray left it, com­plete with the charm­ing­ly grody old appli­ances and cor­rod­ing steel pan­el­ing. I was sur­prised at how close to the Pacif­ic Coast High­way the whole thing is (a thor­ough­fare which, at that point, kind of rep­re­sents the worst of South­ern Cal­i­for­nia). Nonethe­less, the Eames estate is one of the pleas­an­test places I have ever been. Even though it is unequiv­o­cal­ly one big piece of "high art" (there's a jar­ring­ly mon­u­men­tal "nation­al his­toric land­mark" plaque in the stu­dio) there is not a trace of snob­bery or pre­ten­sion— it feels more like the nest of two divine­ly-inspired mag­pies.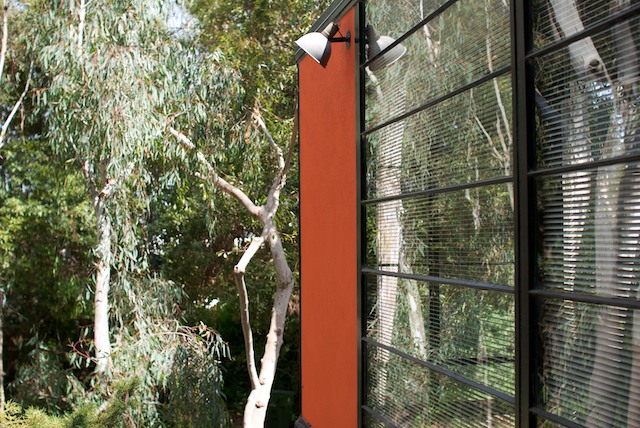 To cap the week, I was sup­posed to share a con­cert with fel­low com­pos­er-pianist Tudor Dominik at Strath­more down in Bethes­da, MD. Only, about two weeks before the show, Dom injured his hand (skate­board­ing? that was the rumor) and couldn't play, doctor's orders. So I filled out my pro­gram with a lit­tle Rzews­ki and Ives, in addi­tion to the Mar­shall, Andres, and Steve Gor­bos (who was in atten­dance with his entourage!). The venue was a nice con­trast from the huge, sleek Dis­ney Hall— a large 19th-cen­tu­ry liv­ing room of a con­vert­ed man­sion, which couldn't have held more than 100 seats. I actu­al­ly pre­fer play­ing in such inti­mate spaces; strange­ly, I'm able to con­cen­trate bet­ter, even though the front row is near­ly sit­ting in my lap. The love­ly pro­duc­er of the series, Georgina, greet­ed me how, hence­forth, every­one should greet me post-con­cert— with a bot­tle of water in one hand, and a glass of booze in the oth­er.