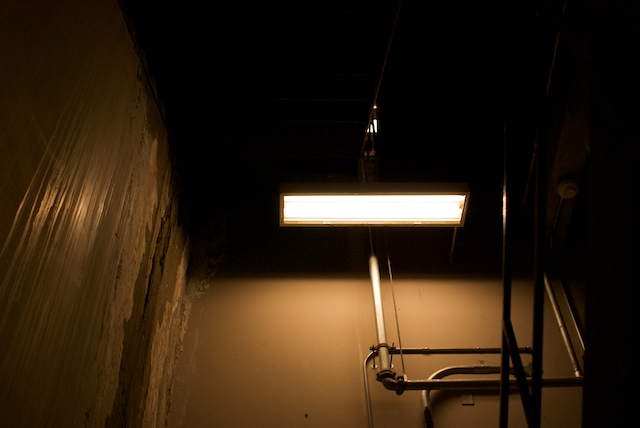 I was hap­py to see Alex Ross shout-out Prokofiev's sixth sym­pho­ny yes­ter­day. I was obsessed with that piece when I was in high school, and like Alex, I've nev­er heard it played live.
I kind of stopped lis­ten­ing to Prokofiev as much when I start­ed col­lege; this was a con­scious deci­sion on my part, because his music had been such a rec­og­niz­able influ­ence on me, and I want­ed to diver­si­fy. How I wrote music in my ear­ly teens was like this: choose a piece by Prokofiev, steal the form, then just fill in my own music! Easy. I have an old piece that is the same as the first move­ment of his sixth piano sonata, pret­ty much down to the bar.
Back to op. 111. This piece total­ly under­mines the sim­plis­tic idea of Prokofiev as the "hap­py Sovi­et", the self-por­trait he so oblig­ing­ly paints in the fifth sym­pho­ny. It out-Shostakovich­es Dmitri. The first move­ment is a kind of slowed-down taran­tel­la in e-flat minor, one of the dark­est (and most dif­fi­cult) keys. The mid­dle move­ment is a sprawl­ing mil­i­taris­tic mess that I can't make head of tail of. And the last move­ment starts out as a sun­ny, jaun­ty ron­do with more march­ing sol­diers, but in the end, which Alex writes about&— I don't want to spoil it, but it's won­der­ful­ly trag­ic and creepy. The last chord is a trade­mark Prokofiev cack­le, but in this case it just makes you shud­der.
I'll write about the sev­enth sym­pho­ny some oth­er time. That piece is like the Russ­ian great-grand­moth­er I nev­er knew.