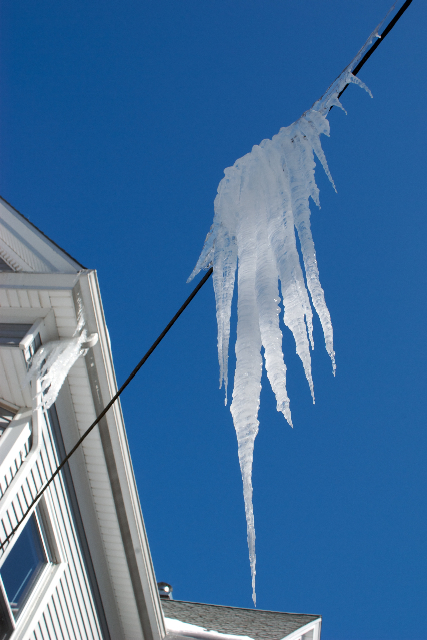 Heads up, ev'rybody&— there's rather a large ici­cle about to melt on you, mean­ing my Carnegie Hall debut must be com­ing up (Sun­day, March 22). You can get tick­ets for as lit­tle as $10, so nobody has an excuse not to come.
I spent last Sun­day in Flush­ing lis­ten­ing to the ACME quar­tet and NY Youth Sym­pho­ny play Senior for the first time; with two weeks to go until Carnegie I think we're in very good shape. The quar­tet already sounds fantastic&— can't say I'm sur­prised, what with such illus­tri­ous mem­ber­ship. The orches­tra mem­bers need per­haps a lit­tle more time for the music to "set­tle". Ryan took my advice and mer­ci­less­ly cut back the string sec­tions (which are oth­er­wise HUGE) and the piece sound­ed appro­pri­ate­ly buoy­ant and nim­ble, real­ly like slight­ly beefed-up cham­ber music in some parts.
I'm real­ly excit­ed for what's sure to be a mem­o­rable con­cert. The orches­tra is also play­ing Car­los Chavez's Sin­fo­nia India (which is appar­ent­ly about… Incas? Aztecs?) and Brahms 1, both of which I over­heard in rehearsal and already sound quite per­sua­sive.