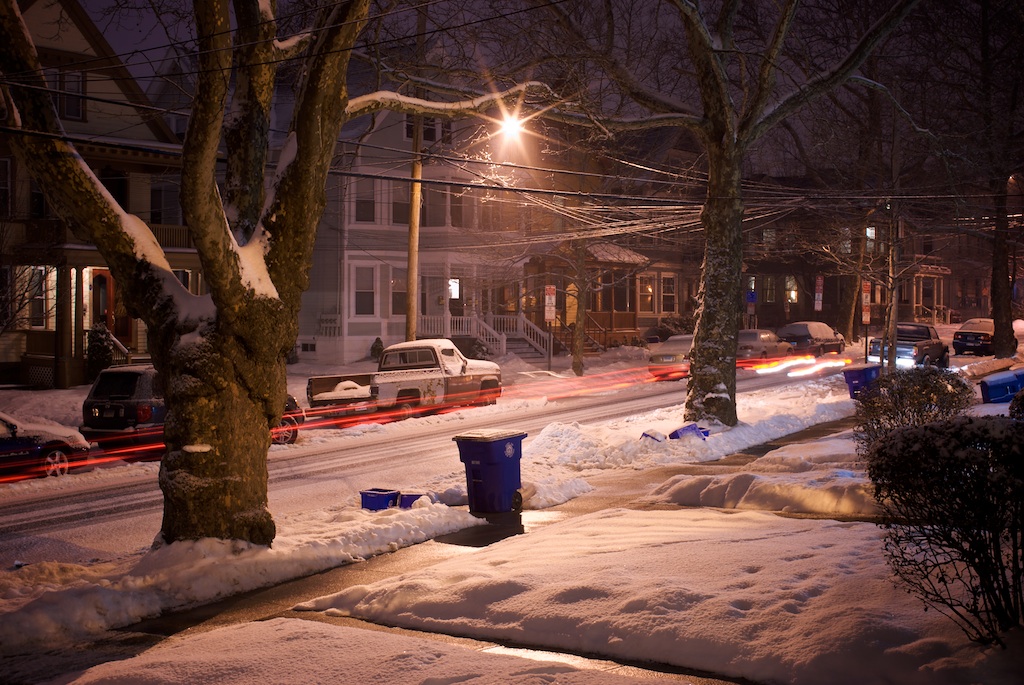 Anyone checked www.whitehouse.gov lately? Change in the air, for sure. There's even a blog of sorts! The first thing I noticed, I'll admit, was the font choice: the more ele­gant and tra­di­tion­al Hoe­fler Text has replaced Gotham as the Obama cam­paign becomes the Obama admin­is­tra­tion. Gosh, it seems like H&FJ are the offi­cial unof­fi­cial first typog­ra­phers! (Also, unre­lat­ed, but a funny coin­ci­dence: the main head­ings on this site are set in Gotham and Hoe­fler Text.)
I remarked to Martin this morn­ing that, of all the his­tor­i­cal-ness (histri­on­ics?) of the occa­sion, the most remark­able thing to me is: this is the first time in my life that the pres­i­dent of my coun­try is some­one who I can look up to, in a very real way. In addi­tion to the intel­li­gence and charis­ma so evi­dent when he first entered my con­scious­ness, Obama seems like an almost impos­si­ble good person, in that every­thing he says and does is derived from a solid, fibrous moral core. And not the pan­der­ing, one-sided "morals" the right-wing is so fond of, either, but the real mean­ing of "morals": the abil­i­ty to weigh all the ele­ments of an issue, to see dif­fer­ent per­spec­tives all at once, and dis­tin­guish not just between "right and wrong" but see the gra­da­tions between those poles.
I guess what I'm trying to say is, I could really imag­ine being friends with him.
Also (and I'm really grate­ful for this level of trans­paren­cy): the inau­gur­al lunch menu. Mmm, a brace!